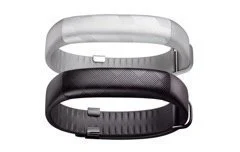 Getprice Buyer's Guide: The most affordable USB 3.0 flash drives in July 2017
Once expensive luxuries, USB flash drives are now so cheap as to be given away in increasingly large capacities. We test 10.
For anyone copying large or plentiful files, older 2.0 specs drives are painfully slow. These days, though, USB 3.0 is quite common and high-speed flash drives are very affordable. To help you choose an upgrade, we tested 10 of the most affordable USB 3.0 flash drives available. We targeted 32GB capacity, as this is generally the sweet spot for flash drives, as 16GB is often not available or not a lot cheaper. With a bit of careful shopping online, it's possible to buy any of the drives (some including shipping) for $20 or less. Many of the flash drives are available in large 128GB or even 256GB capacities.
Most of the drives are from three key manufacturers – Samsung, Kingston and Sandisk. All three companies offer free software that enables features such as encryption, passwords, automatic syncing and backups, as well as data recovery. While it can be tempting to buy very cheap no-name brand USB drives, they often have fake capacities and specs, or very low transfer speeds.
How we tested
Each drive had maximum read and write speeds tested with CrystalDiskMark, averaged over three runs. Testing was performed with a Core i7 laptop, running Windows 10. The results give an idea of max sequential read and write speeds, but other file transfer types can be slower.
Samsung Flash Drive Duo
A dual-purpose flash drive?
Available from just $120 – click here to compare the latest prices!

For those who need a versatile option, the Samsung Flash Drive DUO has a normal Type-A USB connector on one end and microUSB on the other. This means it can be easily plugged into both computers and other compatible devices, such as smartphones and tablets. The USB 3.0 drive is available in 32GB, 64GB and 128GB capacities – no 16GB available. It's built inside a tough metal shell, with a click on plastic cover for the microUSB port. Handily, it's water, dust and shockproof and, from experience, can happily survive a trip through a washing machine. We tested the larger 64GB capacity rated at 130 MB/s, which, in the real world, managed a still pretty decent 129MB/s read and excellent 92MB/s write speed. The drive weighs just 5.2 grams, and measures in at 16 x 37 x 6mm, and is backed by a 5-year warranty. While sources such as GetPrice and staticICE price the Duo from around $25, it's possible to buy through marketplaces such as eBay for under $20, including delivery.
Want to know more? Check out the expert review over at our sister site TechRadar.
Kingston DataTraveler MicroDuo 3C

​
A dual mode drive.
Available from just $79.95 – click here to compare prices!

At the time of writing, only one store on GetPrice and staticICE had the 32GB MicroDuo 3C for under $20, so savvy shopping is required to pick one up cheaply. The little flash drive sports a normal USB Type-A port on one end and a USB Type-C connection on the other. The 3C also has a similarly priced brother with a micro USB connection instead of USB-C. Not only does the second port allow easy connection to the latest USB-C-equipped PCs and laptops, the drive can connect to smartphones and other OTG compatible devices.
The 3C is available in 16GB, 32GB, 64GB and 128GB capacities, and supports USB 3.0, as well as 2.0. The drive leaves the larger USB side uncovered, but has a hinged rubber cover for the Type-C connection. During testing, the drive gave decent read speeds of 93MB/s, but a somewhat slow 14MB/s write. It measures in at 30 x 17 x 8mm, weighs 6.8g and is backed by a 5-year warranty.
Read the comprehensive review of the Jawbone UP Move on our sister site TechRadar.
Irresistibly affordable.
Available from just $24.88 – click here to compare prices!

Rather than taking a gamble with a cheap but mystery brand tracker on eBay, consider Officeworks' stocked $25 Jolt Crest Fitness Band. In terms hardware, it's pretty good, with a backlit display, accelerometer, vibration motor and Bluetooth connectivity. The tracker sits in a black silicone rubber band — though, there is a coloured three band of extra bands available for $10. The Jolt Crest is sits pretty high, but is otherwise quite comfortable. It's not waterproof, and charges via USB, with about a 3-day battery life in our testing.
The Jolt connects to an Android or iOS app called DayDay Band, and we had no luck linking to third-party apps. Surprisingly enough, it was very easy to sync to the tracker, and shows steps, as well as calculating calories burnt. It also tracks sleep, can display push messages from your phone, can find the band or take a photo when the Jolt is shaken.
While the Jolt Crest experience is somewhat basic, it does work quite well considering the price, and the third-party options are good.
Affordable fitness tracking.
Available from just $31 – click here to compare prices!

Around $10 cheaper than the Misfit Flash, the Misfit Link is sold sans wristband, but offers the same functionality. For those who want to upgrade later, there are also soft silicone wristbands available online (try eBay.com.au) for under $10. In testing, the Link quite accurately tracks steps during the day, and can monitor sleep at night. It doesn't have any heart rate tracking or other bells and whistles, but does use a non-rechargeable battery that is good for 6 months and is water resistant.
The Link connects via Bluetooth, and has a decent but not amazing app for tracking details such as calories burned. It has has an array on LEDs on the face that give direct feedback as to how close you are to specific goals. But what's cooler, is the Link can be programmed as a smart Bluetooth button. For example, it can be used to play/pause music, trigger smart home programs such as lights, take a photo with your camera, or to help find your phone.
An interesting mix of features.
Available from just $139 – click here to compare prices!

Launched mid-2016, the Garmin Vivofit 3 can be picked up online, or at many retailers, for just under $100. It's a wrist-style tracker, but the actual unit itself is removable and there are loads of third-party bands and clips available. The Vivofit 3 does the usual activity and sleep tracking, but does not have a vibration motor.
Instead, it uses a 64 x 64 pixel backlit LCD and audible alerts to give feedback on different goals. On the plus side, this setup means the Vivofit can use a non-rechargeable battery, which gives an impressive one-year life. It also works as a watch, and is actually rated for swimming. On the wrist, the Vivofit 3 is quite chunky, but comfortable. Tracking such as steps were quite accurate, and the audio alert is loud but not annoying.
The other half of the tracker is the app, and while Garmin Connect is fairly well featured, it's not quite as user friendly as some of the competition.
Interested in finding out more? Head over to our sister site TechRadar and check out the expert review.
Stylish as well as practical.
Available from just $119 – click here to compare prices!

Just squeaking in under $100, including delivery if bought online – but do beware of cheaper fakes – the Jawbone UP 2 is also available from retailers such as Harvey Norman and Officeworks for around $120.
The UP 2 is a wrist-strap-style device, and while it comes in a variety of colours, it can't be removed in order to be used as a clip-on tracker. On the plus side, it is very comfortable to wear and the build quality is excellent.
The UP 2 uses an accelerometer to track your activity, and syncs back to a smartphone via Bluetooth. The Jawbone app is top notch, and has plenty of in-depth functionality.
Where the UP 2 stands out over the basic fitness trackers, such as the Move, is the inbuilt vibration motor. This allows the unit to work as a smart alarm when sleep tracking, as well as give physical feedback on other goals.
The UP 2 has a rechargeable battery which lasts about a week, and is sweat resistant
but not waterproof.
Want to know more about the Jawbone UP 2? Head over to our sister site TechRadar and check out the comprehensive review.
An activity tracker with a difference.
Available from just $108 – click here to compare prices!

While many fitness trackers also operate as watches, the Runtastic Moment Fun takes a different approach. At a casual glance, it looks just like a normal analogue watch, and is available in range of colours. But the device also packs in tracking tech that competes with most mid-range models.
The Moment Fun has an accelerometer and tracks the usual steps, and movements, as well as sleep. It uses a non-rechargeable battery that lasts about six months, and is fully waterproof. The watch has a little dial that shows progress towards a daily fitness goal, but further info needs a smartphone and the app. Like the better fitness trackers, the Fun has a vibration motor built in and can give gentle wakeups or reminders to get moving.
While very much a normal watch, the Fun is a little thicker than expected, but also comfortable to wear. The Runtastic app is easy to use, but can be a little basic, and more in-depth features cost money. Still, for those who want a watch-style device, it's a solid buy.
Going on holidays soon? These 5 handy travel gadgets will help maximise your trip!