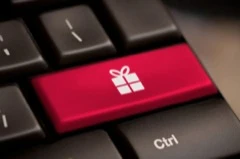 Gifts for the Aussie dad: Father's Day 2017 Australian gift guide
The best gifts for the coolest dads
If you've been spending too much time and effort trawling the internet for the perfect Father's Day gift, you can stop now. The Getprice team has done the hard work for you and rounded up some of the best gifts your dad would appreciate this Father's Day.
We've got a great selection of gift ideas, ranging from tech to grooming – suitable for every budget – that would make your father feel special.
This year, Father's Day is on Sunday, September 3, so get a wriggle on and get shopping!
Gifts for the techie dad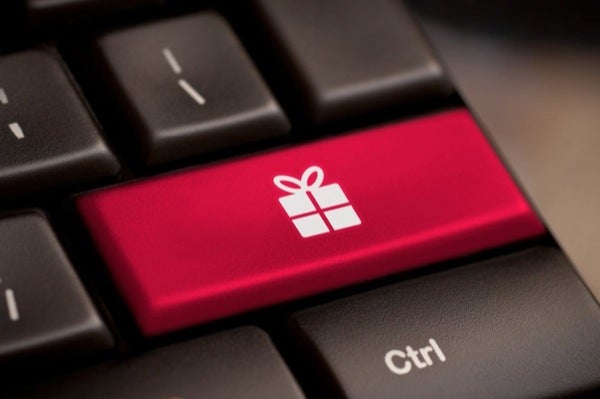 Microsoft Surface Pro - From $1,199
Microsoft may have dropped model numbers for the latest avatar of the Surface Pro, but has revamped the motherboard, added a larger battery, updated the Intel CPU and redesigned the cooling system to launch the new Surface Pro. So allow dad to unleash his creative streak by getting him the brand-new Microsoft Surface Pro with prices starting at $1,199.
Apple MacBook Pro 256GB (13-inch, 2017 edition) - $2,672
Gift dad the "touch of genius" with Apple's latest 13-inch MacBook Pro with Touch Bar. Replacing the function keys at the top of the keyboard, the Touch Bar will enable him to customise how he uses his laptop. The newest 13-inch Retina display MacBook Pro is incredibly light, thin and comes with a 227ppi screen at a 2,560 x 1,600 resolution. With 256GB of storage, 8GB of memory and an Intel Core i5 processor, there's plenty under the chassis to keep dad's workflow smooth. You can head to Officeworks to grab the 13-inch MacBook Pro with Touch Bar for $2,672.
Samsung Galaxy Tab S3 - From $949
It's by far the best Android tablet till date, with Samsung adding an HDR-ready screen to keep dad's on-the-go entertainment looking vibrant and sounding just as good with four speakers placed around the body. Included in the box is the S Pen, but you'll need to shell out a bit more if dad wants to use it as a 2-in-1 as a keyboard isn't included. The 9.7-inch Galaxy Tab S3 is priced at $949 for the Wi-Fi-only model and $1,099 for the one with 4G capabilities, but a bit of hunting around could see you save some dosh on this amazing tablet.
Nintendo Switch + The Legend of Zelda: Breath of the Wild bundle - $548
If your dad enjoys his gaming, Nintendo's latest console is a no-brainer. It converts easily into a tethered version plugged into your TV for use at home, or has its own built-in screen and joypads that clip on the side, allowing for handheld use when he's on the move. And with the gorgeous and critically acclaimed Breath of the Wild, the latest in the revered Legend of Zelda series bundled in, it's a great little deal. So snag the Nintendo Switch bundle for dad from Dick Smith.
Audio-Technica AT-LP120 turntable - $448
Has dad been hoarding his vinyls in the garage? Let him dig them out and lovingly dust them off to listen to his favourite tunes on a brand-new turntable. The AT-LP120 can be connected to mixers and computers via USB and, with fewer moving parts than most traditional turntables, there's less vibration, meaning less additional noise. And the AT-LP120 is available for just $448 from Addicted to Audio.
Pro-Ject Essential II turntable - $399
If your Father's Day budget doesn't extend to the $450 mark, the Pro-Ject Essential II is a minimalistic turntable with a price tag of just $399. Despite the budget pricing, the sound is warm with a low-vibration brushless motor. Get the Pro-Ject Essential II for dad from Todds Hi-Fi.
LG OLED55C7T 4K smart TV - $2,995
When we said dad deserves the best, we weren't joking. One way to show him how much he means to you is by upgrading his entertainment system and getting him to relax some more. LG's 55-inch OLED TV is sure to impress with its promise of vibrant colours, Dolby Vision and Dolby Atmos Sound. It will set you back by almost $3,500, but Harvey Norman has this telly on sale until August 28 for $2,995. If you'd like to shop around for it, however, you can compare prices for the LG OLED55C7T at Getprice.
Google Chromecast and Chromecast Ultra - From $47
Does dad love to Netflix and chill but doesn't have a smart TV to directly stream from the app? Then gift him the ability to cast his favourite shows on his good ol' telly with Google Chromecast. This nifty little device plugs into a TV's HDMI port and is set up via a smartphone app. Once done, dad can 'cast' whatever he wants to watch from his device to his TV. And it costs as low as $47 at Officeworks. If you think he'd like more features than what the Chromecast offers, for less than $100, the Chromecast Ultra will give him what he wants, and then some.
Amazon Kindle Paperwhite - $182
If your dad loves to read, give him the convenience of carrying his entire library around with him. The latest version of the Kindle Paperwhite is the best yet with a very budget-friendly price tag too. The screen light is easily adjusted to suit the reading environment and the battery generally lasts a few weeks between charges, even with the light on. It's definitely the most cost-effective Kindle, available for a wallet-friendly $181.17 from Kogan.
Kobo Aura H2O or Aura One - From $259
If your father prefers to read where it's nice and quiet, taking books to the bath might be his way of relaxing. Or perhaps he loves to laze on the beach with his favourite read. If that's the case, the dust- and waterproof Kobo Aura H2O is the perfect reading platform. With speedy page turns and long battery life, it's just like reading a book, and you can lay your hands on one for $259 from Mighty Ape. You could even consider gifting him the Kobo Aura One, which has a larger, beautiful screen and a high-quality reading experience. You can get the Aura One from Mighty Ape for $359.
Sony Cyber-Shot RX100 compact camera - $649
Does dad love capturing family memories? The latest in the RX100 line is one of the best compact cameras available in the market. It is, however, a pricey option. Instead, the first generation RX100, which might be a tad old, is still a darn good camera for a bargain price. The large 1.0-inch 20.2MP sensor delivers excellent details and the 28-100mm lens is broad and fast. Plus the Cyber-Shot RX100 retails for only $649, but Sony occasionally does have it on sale.
Bose SoundLink Revolve+ Bluetooth speaker - $395
If dad's well into the digital age and has his music saved on a device, let him radiate the love of his favourite tunes everywhere with this 360-degree Bluetooth speaker from Bose, which promises excellent sound quality. It also features Siri and Google voice commands, is water resistant and very portable. The SoundLink Revolve+ carries a premium $439 price tag, but head to VideoPro and get one for just $395.
Logitech UE MegaBoom Bluetooth speaker - $268
If you think he won't be too impressed with the premium speakers from Bose, the UE MegaBoom from Logitech had big sound, long battery life and is easy to use. Plus the MegaBoom can give dad hours of enjoyment for just $268 when purchased from OfficeWorks.
Gifts for the active dad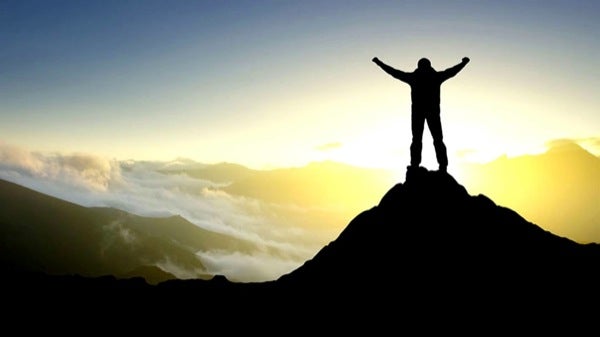 Fitbit Charge 2 - $147
Does your father need a bit of a helping hand to get rid of that dad bod? Give him a nudge in the right direction by gifting him a fitness tracker that will remind him to get his cuddly curves tightened. It's great for everyday use and will help dad focus on getting fit and back in shape. The revamped version even comes with a tap-activated OLED display. Grab a Charge 2 for $147 from Officeworks.
Garmin Fenix 5X GPS watch - $999
If your father loves a bush walk, there might come a day he could be confronted by the meanest dropbear this side of the Hawkesbury river. Dad is tough, but he'll need something tougher to help him through the ordeal. The Garmin Fenix 5X will not only keep tabs on his heart rate and details of his hike, it will even open maps for him so he can find his way back to civilisation. The watch is scratch resistant and waterproof to 100m, and will sync to his smartphone notifications. So go on, get the big man one of the best outdoor GPS watches available in the market. The watch isn't cheap, but you could get one that costs less than its $999 RRP.
I.Life portable golf driving net - $60
Getting a hole in one takes plenty of practise, and dad may not always have the time to make it to the golf course. This portable driving net can be set up anywhere and at any time so dad can get some swings in whenever he wants, even in the back garden. The I.Life portable golf driving net is only $59.95 at Temple & Webster.
Jarvis Walker Comet 6ft fishing rod combo - $40
Your old man needs his peace and quiet, and what better way to encourage him to get away from it all by gifting him a fishing rod. The Jarvis Walker Comet is a two-piece combo with interchangeable handles for a left or right grip, 200m of line and a middle joint setup to maximise portability. And it's only $39.99 at Catch.com.au.
Lacoste training shorts - $119
If dad's already doing something to maintain his manly physique, get him clothing to help him stay fit and fine. The Lacoste training shorts at David Jones are light and comfortable and come with an elastic waistband and drawstrings for a great fit. And the shorts will only set you back by $119.
Nike Running Free run sneakers - $107
Let dad get the most out of every run with these lightweight, breathable running shoes from Nike. There's arch support and a chunky outsole for cushioning, and the 100% textile shoe keep sweat absorbed and the feet feeling fine. If you know your father's shoe size, head to ASOS and grab a pair of NIke Running Free running shoes quick.
AB Rocket 4-in-1 home gym - $99
Help dad save some money on gym memberships and get him the AB Rocket 4-in-1 home gym that will have looking oh so sculpted in no time at all. Plus he can work out any time at home. The AB Rocket is available at Innovations for just $99.
Sunwise Shipley sports sunglasses - $75
The Aussie sun is harsh, and if dad stays active a lot outdoors, he'll need the Sunwise Shipley sports sunglasses. With interchangeable lightweight and shatterproof lenses, he can sport the look he wants when he wants. These glasses will keep not just the sun out, but also wind-borne debris. Get your father one of these sunglasses from Ready Set Go Fitness for just $74.95.
Gifts for the style-conscious dad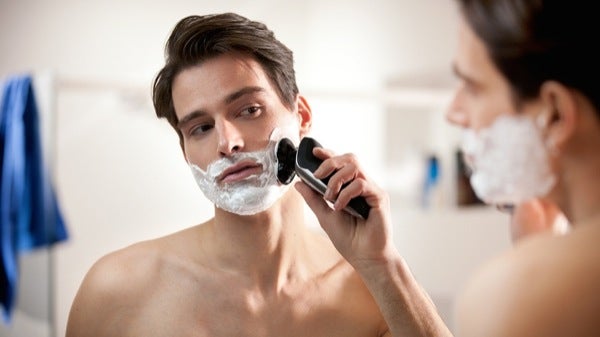 Philips Sonicare DiamondClean Sonic Toothbrush - $300
Bring dad's oral hygiene habits to the digital age by upgrading his boring old toothbrush to the Philips Sonicare DiamondClean rechargeable electric toothbrush. The head vibrates hundreds of times each second, providing excellent cleaning with minimal effort. Plus the battery could well last all week before it needs a top-up, making the Sonicare DiamondClean Sonic toothbrush well worth the $299.95 price tag.
Braun Series 9 razor - $400
If dad travels a lot, for work or otherwise, disposable razors are all well and good, but why let him compromise when he can be pampered with a great shave every day thanks to Braun's Series 9 razor and its five-element system. It's great for wet or dry use and comes in a nifty travel case too. Plus there's 33% to be saved at Shaver Shop on this cool razor. The Braun Series 9 is available for just $399.
Ralph Lauren Red Extreme Father's Day set - $159
When uncertain what to get your dad for Father's Day, you can't go wrong with a kit that's all prepacked and ready to wrap up. This Ralph Lauren package includes a 125ml perfume bottle and a 100ml body wash, with fragrances that promises to bring out dad's masculinity. The Ralph Lauren Red Extreme set is available at David Jones for $159.
Giorgio Armani Acqua Di Gio eau de toilette - $190
Inspired by coastal towns, this fragrance is reminiscent of the sea, with hints of citrus and herbs. It's a fresh and vibrant perfume and comes in it's own little gift box. Dad would love the 200ml bottle from Peter's of Kensington for $190 which, for a limited time, gets you a free Giorgio Armani weekend bag as well, perfect for those little getaways.
Proraso green tea & oatmeal shaving soap bowl - $14
Is dad a traditionalist and still loves the old-fashioned shaving brush? Then he deserves something that will keep his skin smooth as a baby's bottom. The shaving soap from Proraso contains green tea and oatmeal and has been formulated for sensitive skins. So let dad whip up a creamy lather for his next shave and it will set you back only $13.95.
Tom Ford beard oil - $80
Not everyone needs a shave every day. If dad's into caring for his neatly-trimmed beard, gift him something that will keep his skin conditioned and facial hair soft and luscious. This Tom Ford blend comes in three different fragrances and promises to nourish dad's well-kept look for just $80 when purchased from David Jones.
Marcus Velour robe - $150
Made from 100% cotton, the Marcus Velour robe will wrap dad up in an extra layer of warmth when he's relaxing at home. The traditional look, with shawl lapels and a waistband, is perfect for any man. And the robe is just $149.95 at David Jones.
Derek Rose pyjama set - $120
A pure cotton pyjama set ensures total comfort when dad needs it most – at night in bed. This Amalfi Blue set has a button-down long-sleeved shirt and full-length bottom, making sure dad stays warm under the blanket during those cold nights. Get it for $120 from David Jones.
Emu Platinum Ashford sheepskin slippers - $100
Even dad's feet need looking after, especially on cold winter days and nights. Gift him something that will keep his hardworking feet warm and comfortable when relaxing. Emu Australias slippers are all Aussie-made too. You can get a pair of these cozy slippers for dad for $99.95.
Boozy gifts for Father's Day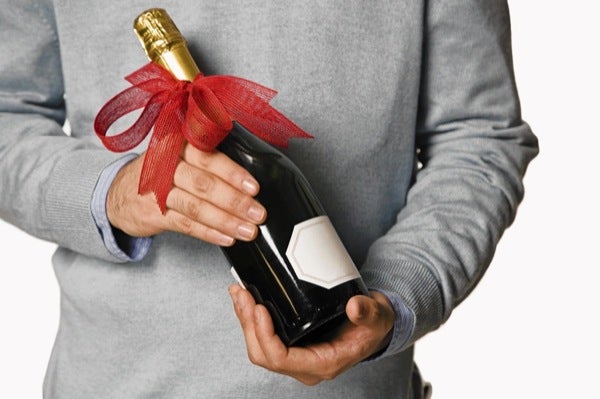 Glenlivet 15-year-old Scotch whisky - $78
Having won gold two years in a row at the San Francisco World Spirit Awards, this 15-year-old Scotch from the Glenlivet distillery is aged in French oak casks that imparts a beautiful vanilla and spice character to the amber liquid. It's great for those lovely, relaxed evenings when dad can sit back and enjoy a peg or two. The Glenlivet 15-year-old Scotch is available at Dan Murphy's for $77.95.
Chivas Regal Extra blended Scotch whisky - $50
A blend of whiskies aged in sherry casks and some amazing malt whiskies, Chivas Regal Extra goes that extra mile to bring the perfect blend for a relaxing drink or two on a quiet evening. A 700ml of Chivas Regal Extra makes a great gift for the whisky-loving dad at $49.95 a bottle.
Wolf Blass Grey Label Shiraz 2012 - From $35
If Scotch isn't dad's poison of choice, then perhaps a bottle, or six, of this full-bodied, full-flavoured Shiraz. There's plenty of berries and some chocolate, with a hint of biscuity oak, if you're after the tasting notes. This Shiraz will age gracefully if cellared for ten years or more, provided dad can lay his hands off it long enough. A single bottle of the Wolf Blass Grey Label 2012 vintage Shiraz is available for $34.83, while a box of six is priced at $209.
Little Creatures Pale Ale - $23
Craft beer with a citrus and grapefruit aroma makes for a great refreshing drink any dad will enjoy, provided he loves beer of course. With no added preservatives or artificial flavours, a six pack of the Little Creatures Pale Ale costing $22.99 at Dan Murphy's makes a great Father's Day gift.
4 Pines Hefeweizen - $22
Hefeweizen is a wheat beer that's packed full of flavour. The 4 Pines Hefeweizen is made on the Sydney coast and smells like bananas but tastes of spices. This unique flavour is priced at $21.49 for a pack of six at Dan Murphy's.
Boys Nite In Father's Day hamper - $100
If you plan on making this a boozy Father's Day, then add something to eat into the mix as well? After all, no-one should be drinking on empty stomach. This hamper from MacArthur Baskets includes a 700ml bottle of MCK Kentucky bourbon, a packet of Red Rock Deli's Honey Soy Chicken Potato Chips, a packet of mini pretzels and a fruit-and-nut mix, all for just $99.95.