WHICH AIRPODS SHOULD I BUY?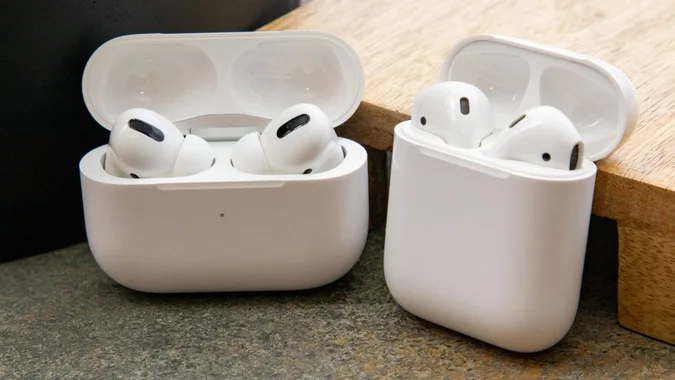 Apple AirPods vs AirPods Pro vs AirPods Max: Which Apple headphones are best for your needs?
Since Apple launched its first pair of AirPods at the tail end of 2016, the tech giant has since introduced a variety of products in the range, each offering something slightly different to audio lovers. If you're wondering why the AirPods price varies so wildly, these different models are the reason.
There's the second generation of the regular AirPods – with or without a wireless charging case – the noise-cancelling AirPods Pro (now also in the second generation), and even the premium over-ear AirPods Max for those who are serious about sound. The more expensive models aren't necessarily always the best option for you, so we've taken a look at what makes each of Apple's headphones suitable for you.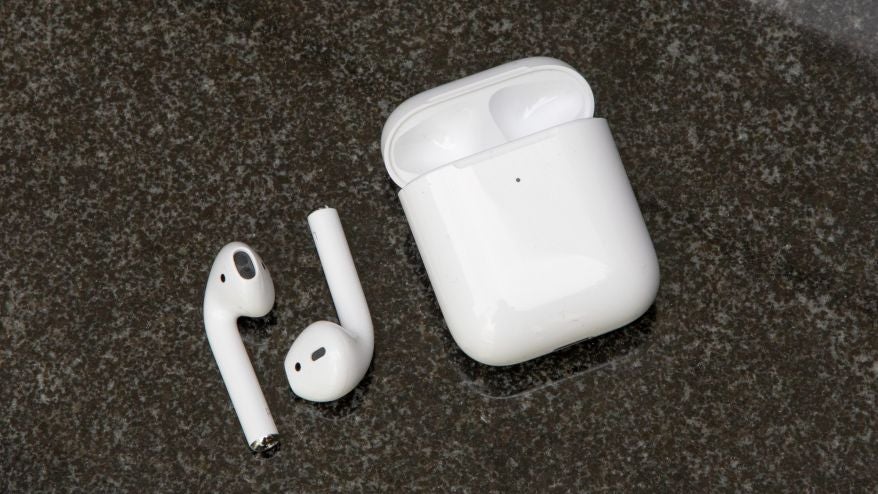 Apple AirPods (Second Generation)
RRP: $219
The Apple AirPods (second generation) are available with and without a charging case, and each of these options will cost you a different amount. The AirPods with Wireless Charging Case price retails at AU$219 while the AirPods price sits at AU$249. The only added feature this extra AU$70 nets you is – as the name implies – the ability for the buds' case to be wirelessly charged, either by your charging mat, iPhone 12 or other similar Qi wireless charging devices.
Both cases offer around 20 hours of backup charge and both sets of AirPods hold five hours of listening time on a single charge. You'll also be treated to no-fuss, high quality connectivity with your Apple device (be it an iPhone, iPad, Apple Watch or MacBook) thanks to the integrated H1 chipset in these earbuds.
As for the audio itself, the quality isn't quite up to the standard offered by the AirPods Pro (and certainly not the AirPods Max), but it's still fairly solid. One of the main differences between the regular AirPods and the AirPods Pro is that the former doesn't use silicon tips to seal in your ears, instead opting for a more traditional 'open' design that Apple has used (albeit with many improvements) since first launching the iPod.
The second-gen AirPods present great value for those that already have an Apple iPhone or similar device, wanting to take calls, use Siri and listen casually to music, but the extra dosh for the Wireless Charging Case may not be worth it unless you desperately need that feature.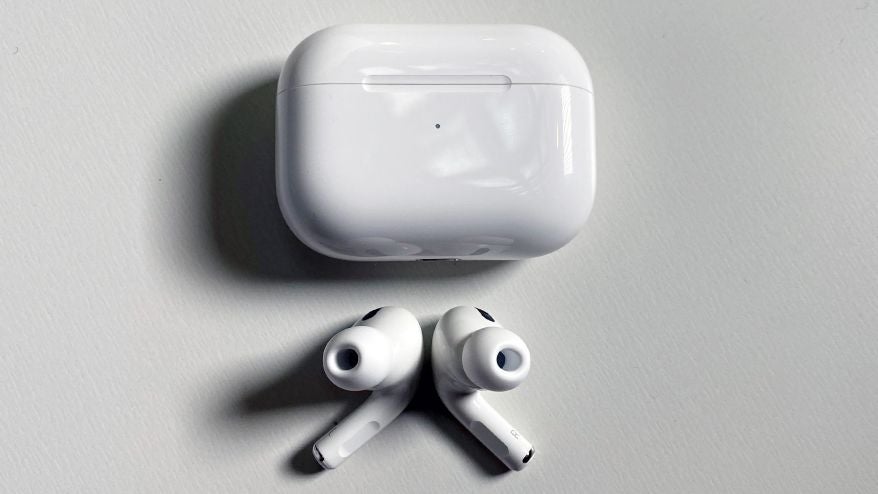 Apple AirPods Pro (Second generation)
RRP: $399
As you have deduced by now, the 'pro' version of Apple's true wireless in-ears takes much of the success of the regular versions but adds a variety of quality-of-life and performance features. As such, the AirPods Pro are priced at $399, reflecting these improvements.
One of the major additions to the Pro is Active Noise Cancellation (ANC), which uses external microphones to detect and block out unwanted outside sound – ideal for commuting or other moments where you'd like to shut the world out. These same microphones can allow outside sounds to be put through to your ears in 'transparency mode', when you need to have a conversation, cross a road or similar.
Part of what makes ANC possible in the AirPods Pro is the addition of soft silicon tips (shipping with three different sizes in the box) that create a seal in your ear. These already offer great passive noise-cancelling but also allow for improved audio quality with better bass response as well as a more secure fit in the ear. This secure fit comes in handy for the active wearer as well, coupled with an IPX4 rating for sweat- and water-resistance so your workouts don't damage your new buds.
If you're serious about your music and would use your earbuds often, the AirPods Pro are certainly a worthwhile investment (moreso than the Wireless Charging Case version of the AirPods – a feature included in the Pro by default). We feel the extra dosh is worth it for the increased audio quality alone, let alone the ANC and sweat- and water-resistance the Pro model offers over the regular AirPods.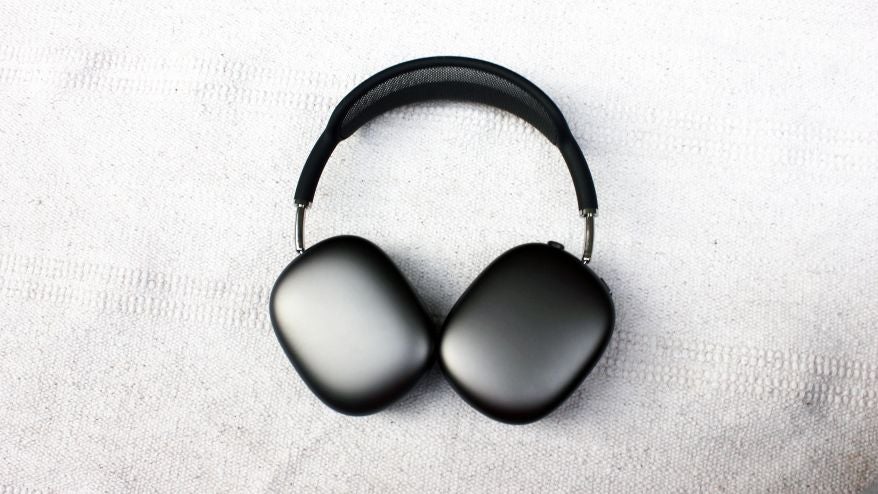 Apple AirPods Max
RRP: $899
Meanwhile, another much more substantial jump in the product line lands you with the AirPods Max, priced at a whopping $899. For the most part, these are just AirPods by name, as they offer an entirely different form factor (over-ear, wireless headphones) and a whole host of improvements.
Undoubtedly offering the best audio experience of the AirPods lineup, the Max promises a number of neat features to make your music shine, including an adaptive EQ which measures your ear's seal with the cans and adjusts the sound accordingly. The larger drivers are also able to handle the full frequency spectrum in a more accurate way than their inherently limited in-ear counterparts. The ANC is much improved over the already-great AirPods Pro, with nine external microphones leading the charge. You'll also score a similar battery life – 20 hours in total – compared with the other AirPods, but this with no need for a charging case to boost it every five or so hours.
As for design, Apple has taken great lengths to make a unique looking product. The aluminium earcups and headband both exhibit minimalism and restraint in their styling, with the latter sporting a broad mesh surface to comfortably sit on your head. The structural components are made from stainless steel, offering solid integrity, although there's no official weather-resistance IP rating. Unlike the AirPods and AirPods Pro which are only available in white, the AirPods Max comes in a variety of colours – silver, grey, light blue, pink, and green.
If you're an audiophile, love Apple gadgets, or want to make one sound investment in a pair of headphones that you'll look after for years, then the AirPods Max makes a lot of sense. For casual everyday listeners or those looking for an easy way to take hands-free phone calls, the cheaper options in the lineup would certainly suffice.
Which AirPods best suit your requirements?
The second-generation AirPods will be more than enough for a majority of users wanting to bring compact, wireless audio and hands-free calls to their Apple devices, offering solid quality at a reasonable price (for Apple).
Those wanting the same portability and compactness with a few more premium features (like ANC, water-resistance and better audio) should fork out the extra for the Pro – especially if blocking out the noise of a commute is high on your priority list.
Those seeking out the best audio product Apple has ever offered should take a look at the AirPods Max. While expensive and somewhat of a luxury item, there's no doubt the unique and rugged design of these over-ear headphones offers style and sound unsurpassed by the tech giant to date. With top-notch ANC, audio and comfort, these cans are for audiophiles who want to make a statement.